BREAKING NEWS: Sheridan Road Shut Down, At Least One Hospitalized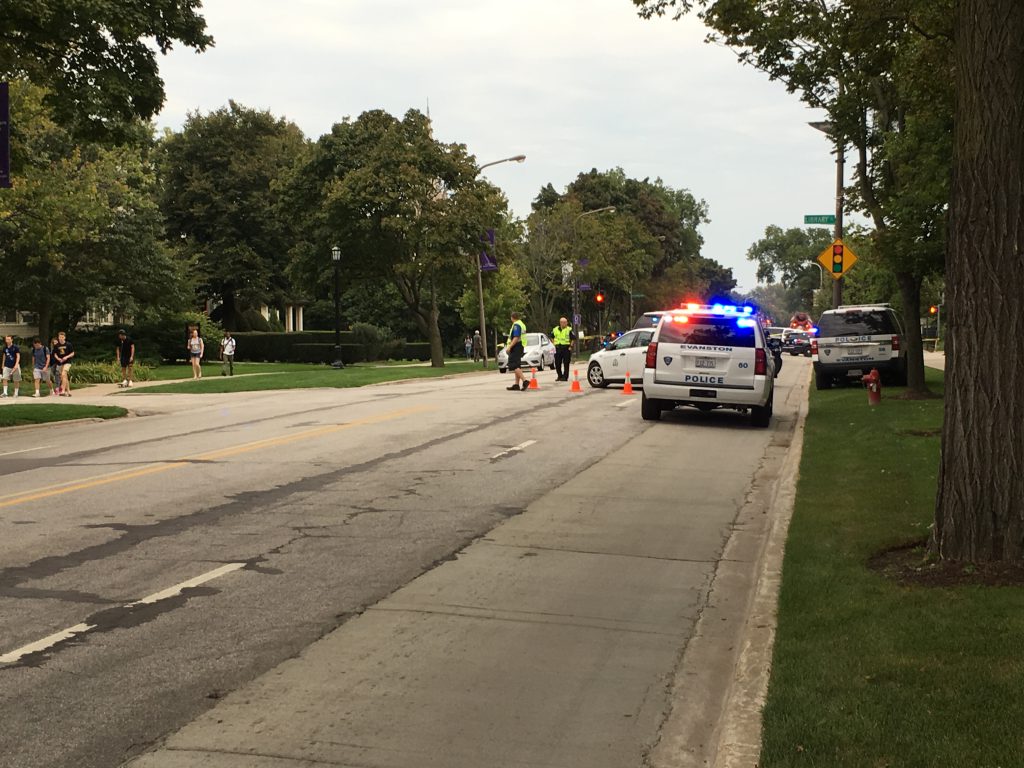 Reported by Jesse Kirsch and Eric Miller
EVANSTON, IL –
UPDATE:
Evanston Police say Northwestern first-year student Chuyuan Qiu died Thursday evening from blunt force trauma following a bicycle-vehicle accident on Sheridan Road.
According to an email sent to students by Todd Adams, the Dean of Students, Qiu was a student in the Weinberg College of Arts and Sciences and a member of the Kaplan Humanities Scholars Program. Qiu lived in the Residential College of Community and Cultural Studies and was originally from Nanjing China.
ORIGINAL STORY:
Police shutdown Sheridan Road between Noyes Street and Library Place Thursday evening, following what one NUPD official called a "rather serious" traffic incident.
Northwestern senior David Goldstein says he walked by the scene just after 5 pm and saw police performing chest compressions on a young female he described as "lifeless on the floor."
Evanston Police Seargant Dennis Leaks confirmed there was a female victim and that she was taken to Evanston Northshore Hospital.
A bicycle lay within the police tape with its seat removed, sitting alone, a few feet away from the frame. A cement truck is also idling at the scene.
Goldstein says a neck brace was used and that he saw no bicycle helmet.
Police would not confirm any further information.